Disappointing you since 2009.

Bitcoin Regret Club is a satirical, online cryptocurrency calculator that determines how much money one would currently have if they had invested in Bitcoin during its inception. I created the brand identity and provided visual design assistance for its site.


Disciplines
branding
logo design
copywriting
ui/ux
visual design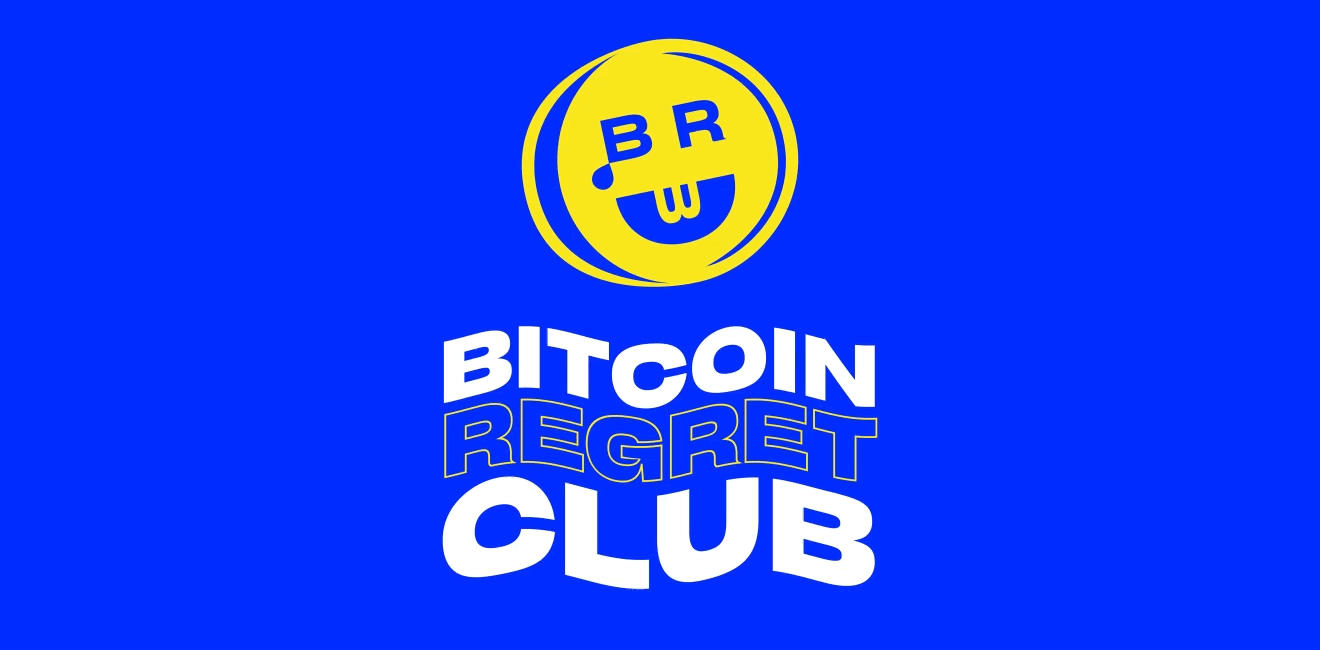 The nature of the product is to essentially laugh at one's own failings without taking them too seriously. With this in mind, the visual style was intentionally designed to function as a self-aware and ironic identity system that draws inspiration from ephemeral and contemporary design trends.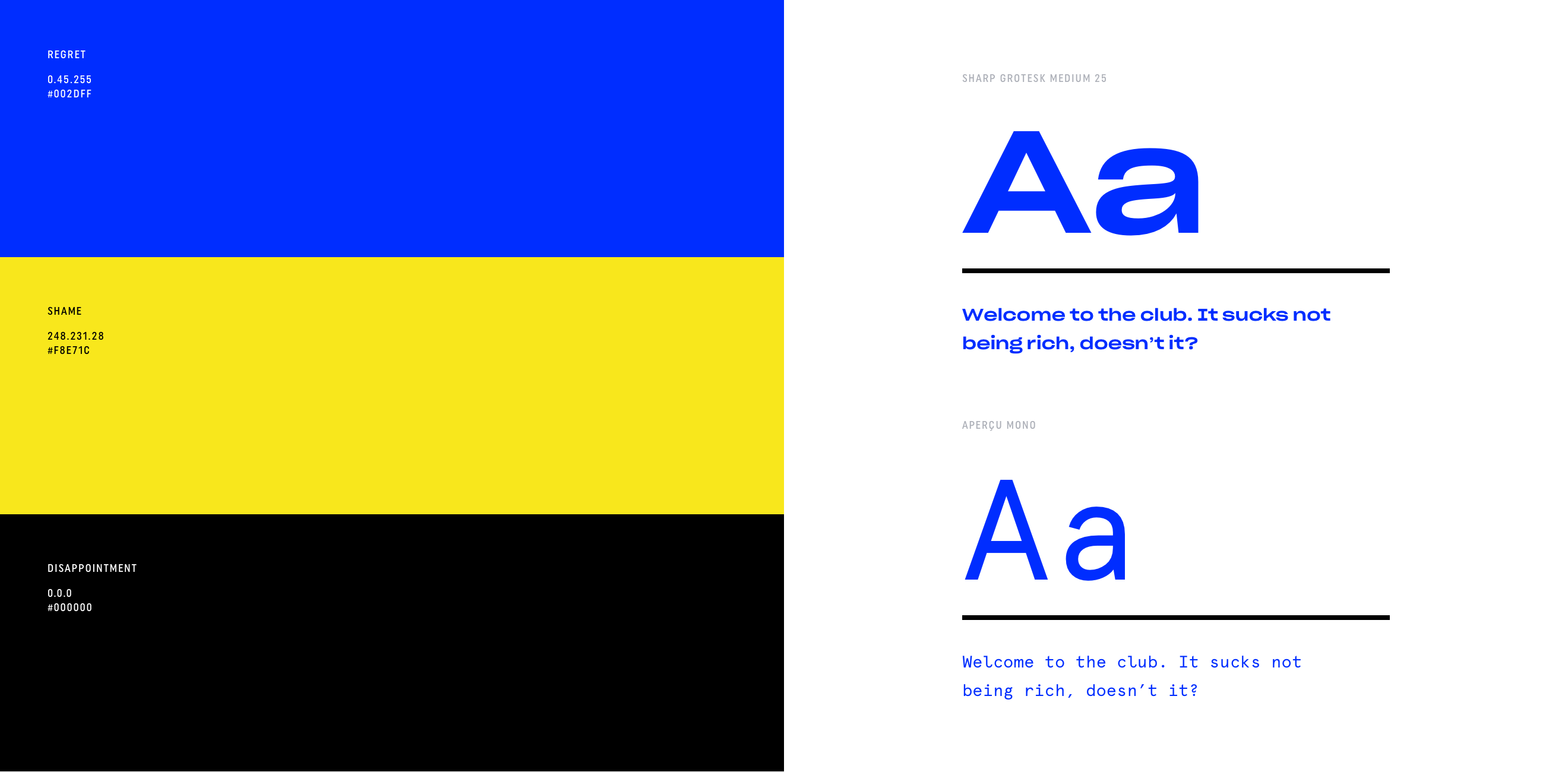 From wavy type, to vibrantly contrasted colors, to the gleefully remorseful logomark (affectionately referred to as Bitboi), the brand components are a visual onslaught of "bad" aesthetics that balance self-deprecating humor with a wholly functional and enjoyable experience.
A stripped-down interface, users simply enter a dollar figure and date of which they'd have invested in Bitcoin, and are presented with an estimated amount of money they'd have received over time. They can then convert this figure into humorous pop-cultural references (such as Oprah's net-worth or a Bugatti vehicle) as additional contextual examples of how much their Bitcoin investments would currently be worth.

created at
isl
Client:
isl
product manager:
josh strupp
creative director:
fernando castro
product strategists:
ruth aitken & christina jones
front-end developer:
julie bacon
back-end developer:
marc laughton
lead designer:
james edward bonilla
identity animations:
vinh le