Sharing the truth.

e.p.t. is a pregnancy test that has promised accurate and trusted results for women across a span of over 40 years. I developed the art direction and production design for their brand video.


Disciplines
art direction
production design
storyboards
still photography

The video is comprised of 5 distinct scenarios, each one showing different women of various backgrounds and ages examining the results of their test at their respective moments of truth. Positive or negative, the outcome for each is portrayed in a genuine and emotional fashion, conveying that no matter the result, e.p.t. provides the unadulterated truth. This not only differentiated e.p.t. from their competitors and contrived "inspirational" brand videos, but adhered to e.p.t.'s brand values of heritage, trust, and accuracy.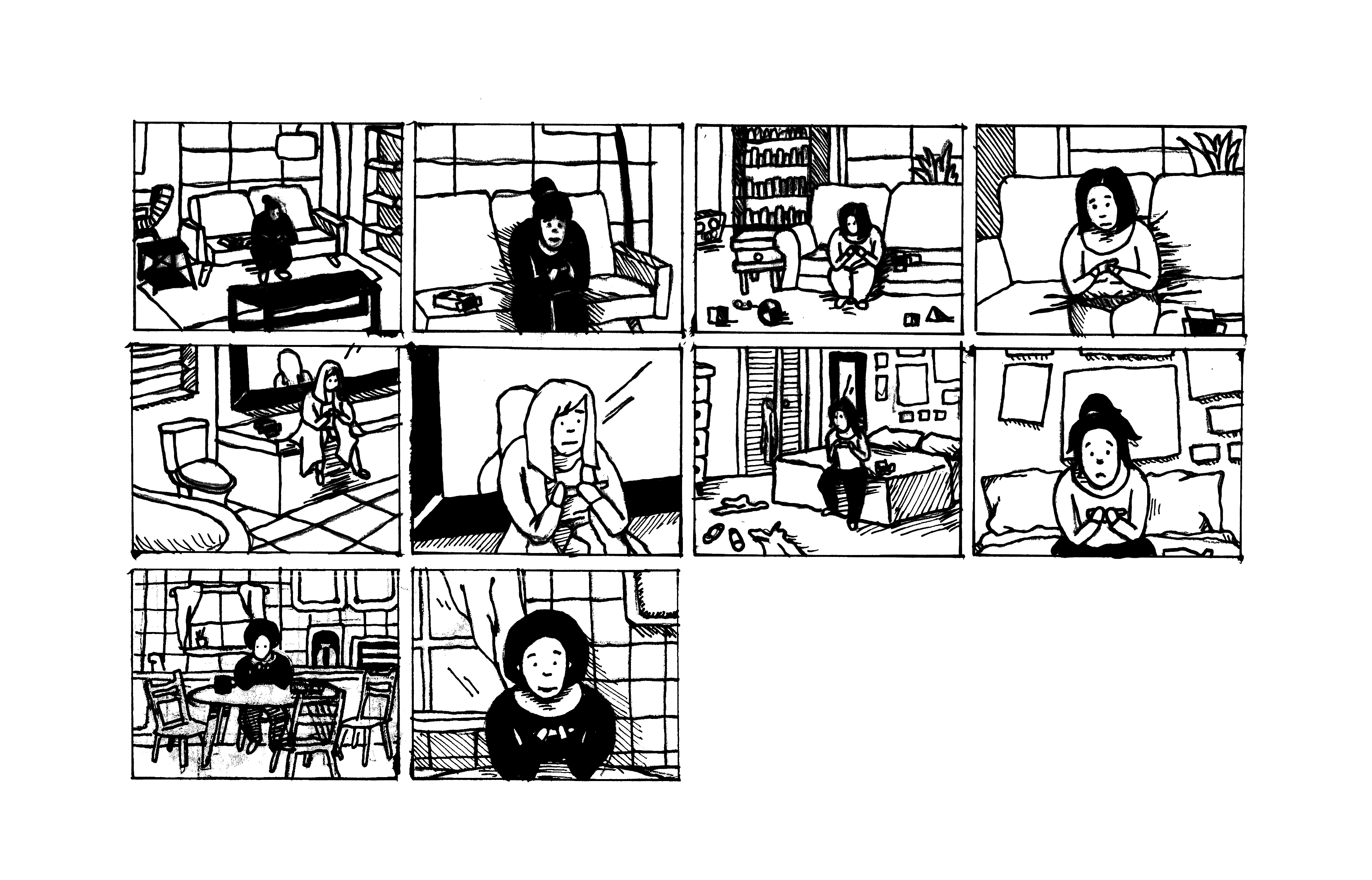 Informed by backstories I had written for each woman, each set (with the exception of the bathroom, which was shot at a separate location) was custom-built from scratch to reflect various real-world environments, from a contemporary penthouse in a major city to a suburban living room. The environments and set dressings augment the woman at its center, establishing a glimpse into their individual lives within a matter of seconds.
To craft the thematic tone of authenticity and warmth within the video, props, wardrobe, and set dressings were composed through a blend of custom creation (such as the artworks in the loft apartment or the band posters / collage in the teenager's bedroom) and acquisitions from either fellow crew members or conventional retailers. This ensured the environments felt like real locations, not just sets in a warehouse. Subtle injections of purple were embedded throughout each set — a nod to e.p.t.'s primary brand color.
The video was published and promoted on social media and YouTube via targeted advertising. Upon launch, it generated over 362,000 views (over 1.8 million currently) and 5,633 video engagements, resulting in 3 times as many completed video views than my team initially forecasted.
Created at
ISL
Client:
e.p.t. / prestige brands
creative director:
zach goodwin
art director & production designer:
james Edward bonilla
project manager & producer:
lauren travis everett

assistant producer:
margot mausner
director of photography & editor:
eli sinkus
first assistant camera:
matt tanski
second assistant camera & sound design:
vinh le
content strategist & production assistant:
jennifer kwon